Ice Cream and Frozen Yogurt Shop Auctions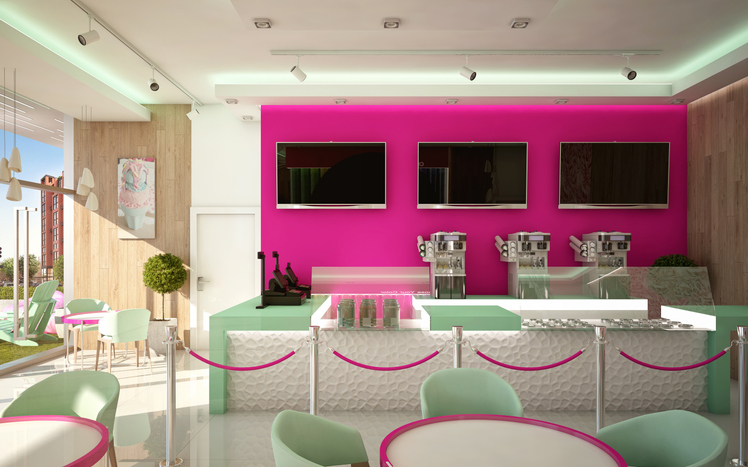 Did you know that the United States consumes an average of 23 gallons of ice cream per person annually? This makes the U.S. one of the world's largest consumers of ice cream and frozen yogurt. Given the popularity of these frozen treats, whether you are talking about hard ice cream, softserve or frozen yogurt, it's no wonder that ice cream and frozen yogurt shops are a booming business. If you're considering opening your own shop or upgrading your existing equipment, ice cream and frozen yogurt shop online equipment auctions can be a great way to acquire the necessary equipment at a fraction of the cost. Some benefits of buying equipment at auction include:
Cost Savings: One of the most significant benefits of purchasing equipment at an auction is the potential for substantial cost savings. New equipment can be quite expensive, and buying used equipment at auctions allows you to allocate more resources to other aspects of your business.
Quality Equipment: Many of the items available at these auctions come from manufacturers with overstock, established businesses that have upgraded their equipment or closed their doors. This means that you can find quality, well-maintained equipment that will serve your business well.
Wide Selection: Ice cream and frozen yogurt shop auctions often feature a diverse range of equipment, from soft-serve machines to display cases, providing you with numerous options to choose from based on your needs and budget.

Ice Cream and Frozen Yogurt Shop Auction Experts
At PCI Auction Group we handle ice cream and frozen yogurt shop equipment daily with auctions happening every month of the year. This experience has given us the expertise to carefully handle and skillfully manage the wide array of equipment needed to run a successful ice cream shop or frozen yogurt business. With brands that include Taylor, Stoelting, Electro Freeze, Carpigiani, Coldelite, Master-Bilt, Kelvinator and more, you can find the equipment you need to start or upgrade your frozen treat game.
Check out our listings and descriptions to get all the details you need to select the right equipment for your ice cream or frozen yogurt shop.
Soft-Serve Machines
Display Cases
Refrigeration Units
Freezers
Topping Stations and Dispensers
Furniture & Seating
Milkshake & Topping Mixers
Beverage Service Supplies
Commercial Food Storage Equipment
Food Safety & Protection Supplies
Ice Machines
Kitchen Dispensers
Kitchen Hand Tools
Sanitation & Maintenance Supplies
Scales
Sinks
Prep Tables
Walk-in Coolers
Batch Freezers
Milkshake Machine
Glycol/Water Chiller Systems
Ice Cream and Frozen Yogurt Shop Auction Success
Ice cream and frozen yogurt shops of every size and variety sell their equipment with us. From national franchises to small independent owners, they know that PCI Auction Group has the expertise and experience to handle their equipment and keep it working at its best. This experience and trust also let our buyers know that they can rely on the equipment they buy from us whether they are upgrading an established ice cream shop or starting a new frozen yogurt store from the ground floor.
Check out our past Ice Cream and Frozen Yogurt Shop Auction Results: