Welkowitz Estate Auction Review: Art, Collectibles, Sports Memorabilia & Exotic Car Accessories
In July of 2020 PCI Auction Group had the privilege of auctioning off more than 600 items previously owned by the late developer Richard Welkowitz. This collection of autographed sports memorabilia, artwork, automotive collectibles, exotoc car parts and office equipment contained many one-of-a-kind items that reflected the interests and passions of Welkowitz.
PCI Auction Group will be offering additional items from Welkowitz in an online auction scheduled to begin this Spring. While the new auction won't be ready for a few weeks, we are looking back at some of the best items from the 2020 sale to help set the tone for what will be coming your way soon.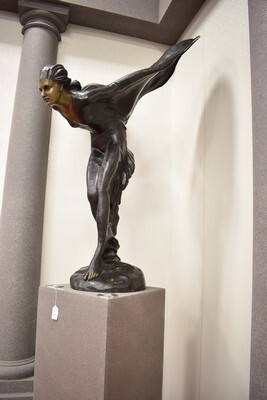 Solid Bronze Rolls Royce Emblem "Spirit of Ecstasy" Statue with Charles Sykes autograph
The July 2020 Welkowitz auction featured two large sculptures of the "Spirit of Ecstasy." Originally designed as a hood ornament for the Rolls Royce company and Inspired by Eleanor Thornton, the "muse" that helped galvanize and drive the early development of the Rolls Royce brand, the statue was intended to encapsulate the pursuit of personal liberty and freedom. With upswept arms and clothes that are billowing in the wind, the sculpture has moved from a modernist design to something truly timeless. The lucky bidders from the July 2020 auction were able to add the impressive sculptures to their personal collections.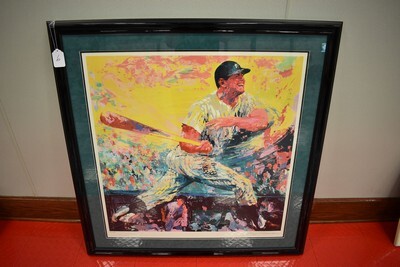 Ranging from signed photographs to golf balls and personal belongings, the 2020 Welkowitz auction offered fans of Mickey Mantle plenty of opportunities to take a piece of an American baseball legend home. With paperwork included to verify the authenticity of the signatures, the winning bidders could also be confident in the quality of their purchases.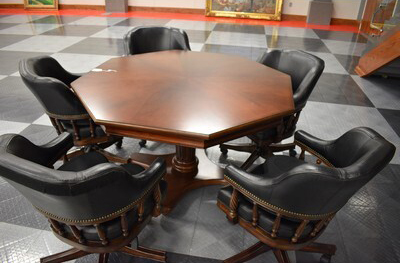 Stunning Octagonal Game Table with Leather Rolling Swivel Chairs
This furniture set conveyed style and class without giving up comfort. Selling for only 20% of its original retail price, this set has undoubtedly helped deliver good times for the lucky winner. This was just one example of the gorgeous furniture pieces that sold for pennies on the dollar.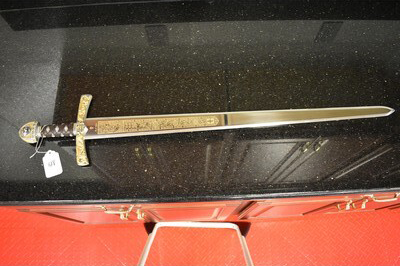 The Welkowitz auction offered fans of blade weapons the opportunity to get beautiful and intricate swords by Marto Toledo and other artists. Nine swords sold for prices ranging from a low of $175 to a high of $625. These great prices were a significant discount over retail and let collectors expand their collection without breaking the bank.
The collection also included countless automotive parts and tools as well as art, beautiful wood office furnishings and rugs appropriate for executive suites and homes looking for executive flair. The next auction promises to deliver more amazing items, and as the start date approaches, we'll be sharing early peeks.