Pizza Shop Equipment Auctions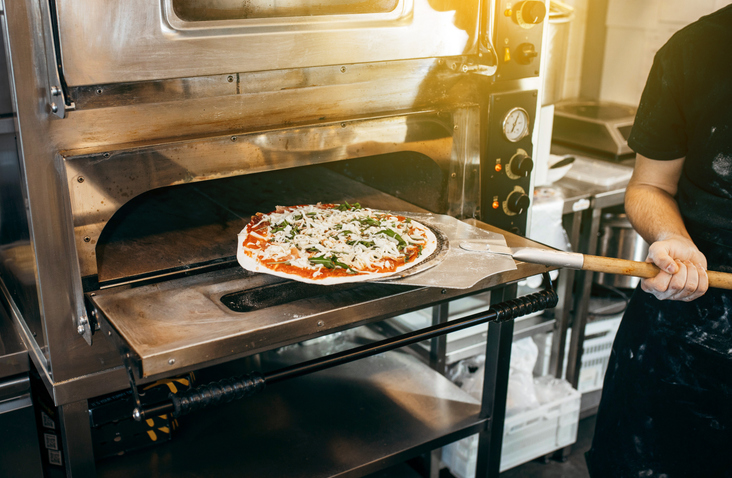 In 2020, pizza restaurants in the Unites States racked up over 46 billion dollars in sales. The tasty treat is among the most popular dishes in the country and approximately 83% of consumers choose it for a meal at least once a month. 43% order it at least once a week.
The popularity of the dish, combined with its relative simplicity makes starting a pizza shop a great option for someone interested in stepping into the restaurant industry. For entrepreneurs looking to get started online pizza shop equipment auctions are a great way to manage start-up costs without sacrificing equipment quality.
Pizza Shop Equipment Experts
PCI Auction Group can be the source for virtually everything needed to start running a new pizza shop or to upgrade an existing operation. Whichever style of oven is needed, conveyor, deck oven, or wood-burning, PCI Auction Group auctions can deliver. From mixers to prep tables, sinks, and display cases, we have you covered. With new auctions starting daily, that Hobart mixer you've been researching may now be up for bid. Best of all, bidding is easy. Just Register, Bid, Win, and Get your items. It's that easy!
Check out our listings and descriptions to get all the details you need to select the right equipment for your pizza shop.
Beverage Equipment
Commercial Food Storage Equipment
Containers & Dispensers
Conveyor Ovens
Cooking Equipment
Food Holding & Warming Equipment
Food Prep Equipment
Food Safety & Protection Supplies
Freezers
Hoods
Kitchen Dispensers
Kitchen Hand Tools
Pizza Equipment
Sanitation & Maintenance Supplies
Signage
Walk-in Coolers
Pizza Shop Auction Successes
If you are in the market for equipment to start, expand or upgrade your pizzeria, the equipment auctions from PCI Auction Group give you the ideal outlet to find quality pizza equipment at great prices. Pizza equipment auctions are happening every month so you are sure to find what you need. And our expert team is ready to help make it simple and quick for you to pick up and load your equipment. If you can't make it to our location, we can even ship it to you.
"If you're looking for great prices on commercial restaurant equipment PCI East Coast is a fantastic resource! I've been buying from them the last couple of years and find their auction website easy to navigate and search for what I'm looking for."-Zack S


Check out our past Pizza Shop Auction Results: