Coffee Shop Equipment Auctions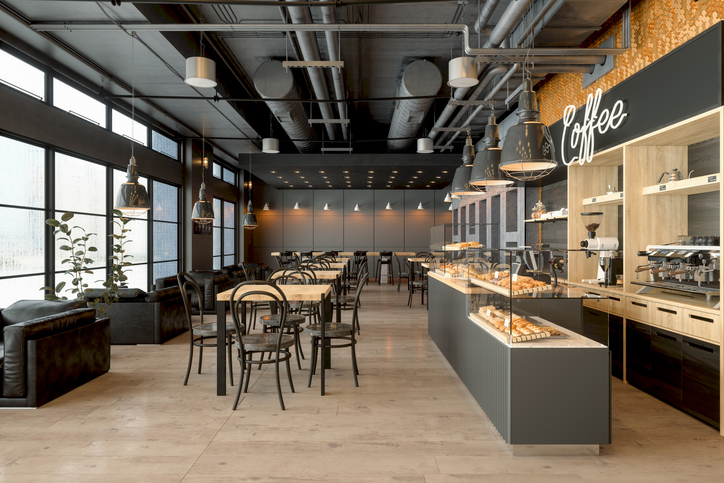 With 62% of American adults enjoying coffee every day, and almost half of them buying it from a quick service restaurant, café or coffee shop, it shouldn't be a surprise that many budding restauranteurs start their business journey by opening a coffee shop of their own. These businesses don't require large spaces and allow new business owners to start off by offering high-margin products that have strong community demand.
Even so, every business should look for ways to defray and reduce start-up costs, and online coffee shop equipment auctions are a great way to do just that. Purchasing used coffee, espresso and food prep equipment can give a new business access to higher quality tools than they could otherwise afford. Purchasing from PCI Auction Group makes it simple and enjoyable. Our online auctions showcase used commercial equipment from national chains and local establishments, delivering value and convenience. Bidding is easy. Just Register, Bid, Win, and Get your items. It's that easy!
Coffee Shop Equipment Experts
PCI Auction Group has been providing restaurant equipment buyers with specialized equipment for years. Our expert team understands the value of quality equipment and shares the details of each item with you in our detailed product listings. You know in advance what you are getting. With all the top brands, including Astra, Bunn, Grindmaster, La Pavoni and more, you can buy the coffee and espresso tools you need to give your customers a daily cup of coffee that will keep them coming back.
Check out our listings and descriptions to get all the details you need to select the right equipment for your coffee shop.
Beverage Equipment
Commercial Food Storage Equipment
Containers & Dispensers
Cooking Equipment
Food Holding & Warming Equipment
Food Prep Equipment
Food Safety & Protection Supplies
Freezers
Hoods
Kitchen Dispensers
Kitchen Hand Tools
Sanitation & Maintenance Supplies
Walk-in Coolers
Coffee Shop Equipment Auction Successes
Coffee shop clients of every size and variety, from local java houses to national chains, sell their equipment at our auctions because they know that we understand how to handle their equipment and keep it in top working order. This commitment to quality lets start-ups and growing coffee hot spots alike rely on the PCI Auction Group to provide them with high quality used coffee, espresso and food prep equipment and tools at great prices to help them grow their businesses.
"We had a great experience with the PCI Auction crew! They are extremely knowledgeable & helpful! I definitely recommend checking them out for your restaurant equipment needs!"-Stephanie L.


Check out our past Coffee Shop Auction Results: